What is Access Control?: Understanding Smart Security
How can you navigate the minefield of Smart Security?
Whether you're a business, organisation or school, security is a top priority, especially if your end users are handling sensitive information. As a result, protecting your assets is vital, so finding a solution to give both you and your employees peace of mind should be a case of 'when' and not 'if'.
However deciding what type of access control is the best fit can be difficult, without then having to understand the differences between systems and which is suitable.
Through years of providing smart security solutions for businesses, we have wrapped up our experience in this helpful guide...
Access Control systems are electronic forms of physical security that manages access to a location. It can allow and revoke access to a building, room or another designated area and make life easier for you and your end users, as well as save you time and money in keeping your workplace secure.
What are the types of Access Control?
In order to chose the right solution for your business, you need to consider why you need one in the first place. What are the risks and how will this impact your business? Access Control is the solution and comes in three main forms.
Standalone Access Control...
This is by far the most simple and cost effective form, as all of the equipment required for entrance security is localised to the door. Access is granted using a code, but may also be achieved though a proximity reader.
What's a proximity reader? The reader uses a proximity card, access control panel and reader, which emits a small electromagnetic field called an excite field.
An added layer of security can be applied using a combination of the card reader and keypad, preventing potential unauthorised access if a card is lost or stolen. However, due to the unrestricted nature of the system, it's advised that this would only be suitable for smaller buildings featuring 1 or 2 doors.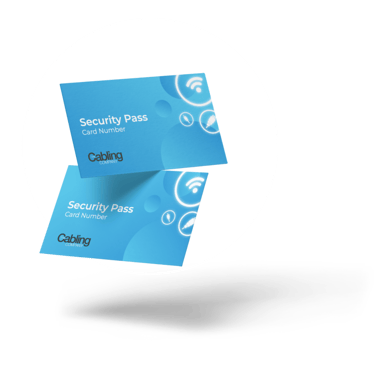 Discretionary Access Control...
Also known as DAC, this form of access control is only suitable for smaller premises securing one or two doors. This is because the end user determines the security level by granting access to others. For this reason, it would be unsuitable for larger premises controlling sensitive information.
Mandatory Access Control...
Used primarily in organisations requiring increased security and confidentiality, MAC doesn't permit the end user to determine the access. Instead, the owner or administrator will classify end users and provide statuses on the individual basis.
Since access is granted on an individual basis, this system is best suited to premisses with small headcount, as new members of staff or changes to job roles will require individually assigned access to each area, relative to their position within the company.
Role based Access Control...
Being the most popular form of access control, RBAC system administrators determine access by the end user's role within the organisation. This means that permission is assigned to specific job titles, instead of multiple users, and is best used in large organisations requiring extensive security measures.